Caution Artist at Work

Rochester City Library

March 4

Marathon Maple Festival 

Civic Center

Marathon, NY

April 1 & 2

Allentown Art Festival

Booth D-80

Delaware Ave

Buffalo, NY

​June 10 & 11

https://allentownartfestival.com/

Cornhill Arts Festival

Atkinson Street

Rochester, NY

July 8 & 9

http://cornhillartsfestival.com/

CLASSES: 

PysankyUSA Retreat

SAINT MARY OF THE ASSUMPTION   

BYZANTINE CHURCH AND SCHOOL

695 N. MAIN ST

Wilkes-Barre PA

July 11-15

Classes are: Circles & Florals

Spirals & Windmills

Barrettes

Angel's Dust

Larger Eggs,

Christmas in July

Emu Eggs

Downtown Syracuse Arts and Crafts Festival

Syracuse, NY at Columbus Circle

July 28,29 & 30

http://www.downtownsyracuse.com/syracuse-arts-and-crafts-festival/

Elmwood Avenue Festival of the Arts

Buffalo NY

August 26 & 27

 http://eafa.techriver.net/

Colorscape Chenango Arts Festival

East Park

Norwich, NY

September 9 & 10

 http://www.colorscape.org/

Remsen Barn Festival of the Arts

Remsen, NY 

September 24-25

https://www.facebook.com/RemsenBarnfest/

Memory Garden, originally created for my friend Lauri: $125.00.  This is a  goose egg. Limited edition.

The Girl with Kaleidoscope Eyes ; created for my friend Sheri.   $125.00 this is a double yolk turkey egg. Limited edition.

I like the slightly archaic term:

Lady beetles.$45.00

Love is Blue $80 each

Double yolk turkey eggs.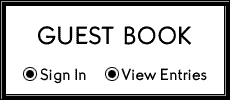 Lilac Festival. Goose Egg $125.00